A lightweight blazer is a fine tool should you need to skip town. It fits nicely into a small suitcase and is just capacious enough to hide a stolen ruby. You can also wear one several ways, effectively throwing off any torch and pitchfork wielding crowds.
I'll elaborate on the versatility a bit. A blazer doesn't need you to put your arms through its sleeves. No no, it's a much more resourceful item than you take it for. Should it tickle your fancy, you can wrap the sleeves around your armpits and tie them somewhere near your spine. Please see the below for reference: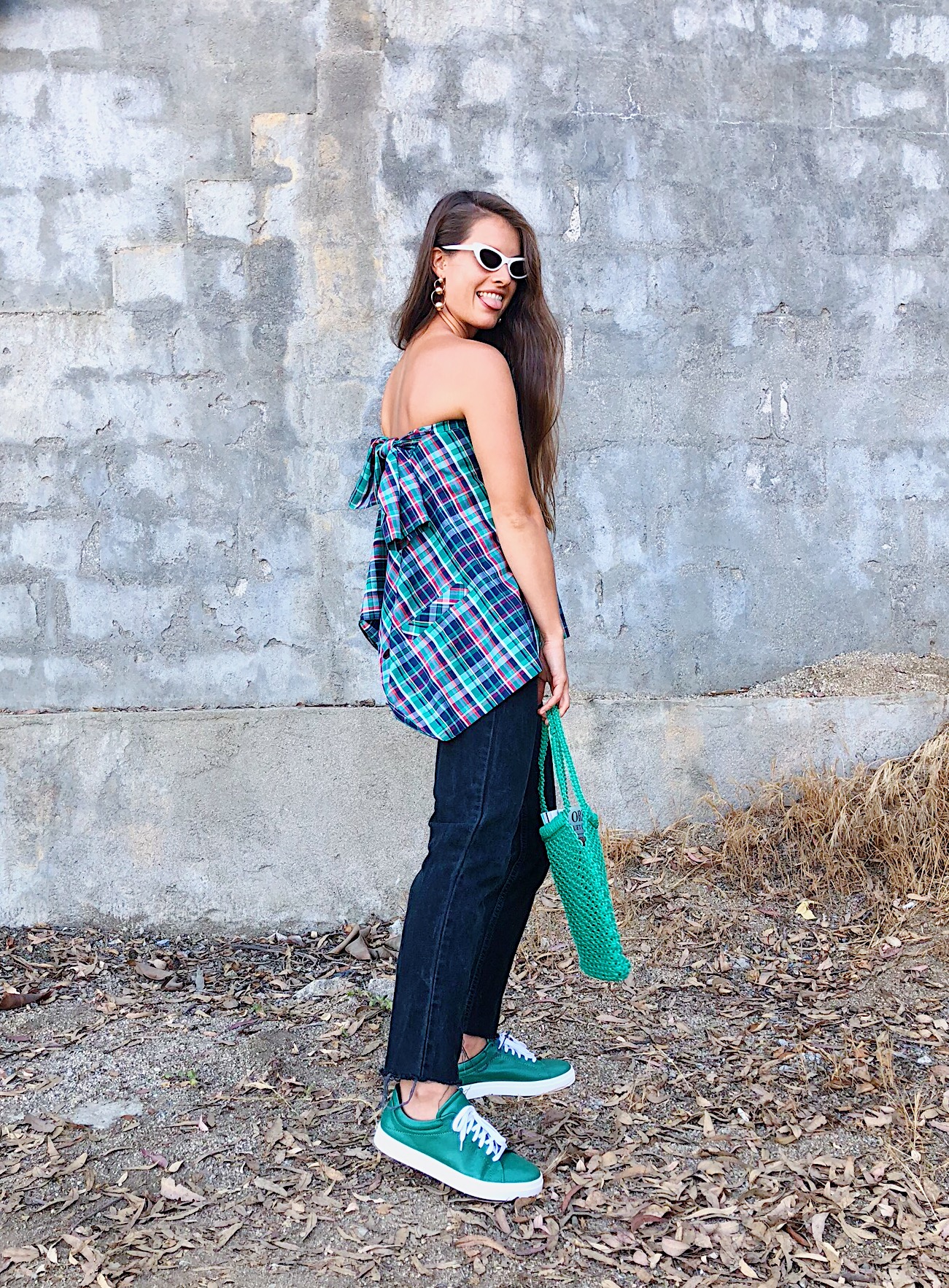 Futile as it may seem, there are perks to wearing a plaid jacket as a tube top. For one thing, it's a fine way to get thrown out of a country club. Just imagine what a delightful scene that'd make for. Waldorf salad flying everywhere and Petunia launching hard candies at my head. Then there's the shape of the re-imagined garment, which allows for ample back sweat runoff. All things considered, it's the perfect garment should you choose to spend the summer under the alias Geraldine Hoodywacker: putting green aficionado by day, counterfeit organic produce seller by night.
Let's get to the outfit details:
Shoes: Yatay, a new sustainable sneaker company hailing from Italy. P.S: They're doing free shipping on all worldwide order until August 31st!
Pants and earrings: Awoke Vintage
Sunnies: Crap Eyewear
Bag: Select LA
Blazer of the hour: Random estate sale in NC