Hello and welcome to Life Hacks by The Garbage Lady. This week, I'll be showing you how to turn the remnants of your "craft sanctuary" phase into something useful. Let's commence.
Next time you're second guessing your drastic career change, consider the pipe cleaner. Once, they scrubbed tobacco pipes for a living. Now, they've changed their name to "chenille stems" and they have an entire shelf at Michael's dedicated to them. If that doesn't set a fire to your fanny, I don't know what will.
Sure, the pipe cleaner's done well for itself already. But I see more potential. Executive assistant to shoes. Head of ankle space creative. CHIEF fuzzy arm cuff. Allow me to elaborate via this photo:
Here, we have a chenille stem choker made by swirling two colors together like a Dairy Queen cone. Next, we have two orange pipe cleaners wrapped around some blue beaded hoops like a boa constrictor around its prey. Certainly not the most demure of accessory choices, but one must take these kinds of risks once in awhile. Besides, a statement piece like this is sure to spark some great conversation. People will be bursting to ask you where you find your style inspiration, how many margaritas you've had and if you've infiltrated any retirement home craft supply closets recently. The intrigue!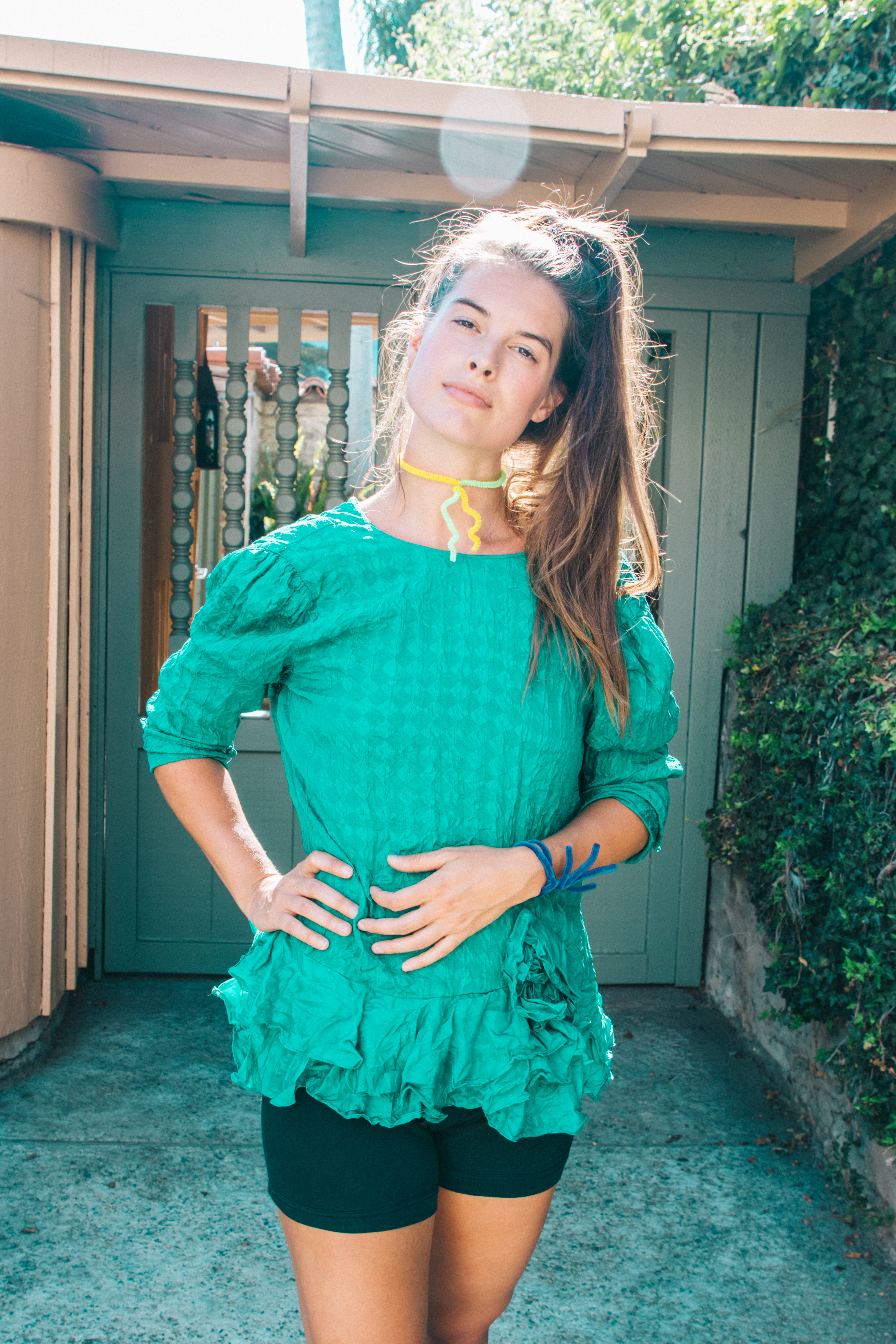 Those pipe cleaners and their antics. This time, they've wrapped around my throat and zigzagged down lightning bolt style. They've also taken to my wrist and fancied themselves an oddly shaped bracelet. The best thing about the chenille stem is the sheer number of possibilities. You could wrap a couple around your ponytail. Maybe you'd like to give yourself a fuzzy anklet. Just as easily, you could fashion yourself a spunky ring. In fact, you could wind these suckers around just about anything. Your bag handles, for example. Or your neighbor's mailbox? Perhaps your boss's office phone could use some, shall we say, pizzaz. Just a thought!
In conclusion, I'd like to add that pipe cleaners certainly do not need to be bought with money. I suggest volunteering at a day camp and bringing a large backpack with you. Savvy? Let me know your thoughts. 
All photos were taken by the lovely Salpy Talian. Check out her website and her Instagram.
The outfit details. Here you are:
White button up shirt stolen from my boyfriend, but I believe originally by Bonobos.
Meager denim skirt: 28 Scott
Blue earrings: Awoke Vintage
Shoes: Ferragamo from a random estate sale.
Green blouse: Auh20
"Bike Shorts": Certainly not my boyfriend's Calvin Klein briefs. Absolutely not.
Silver Shoes: Beacon's Closet